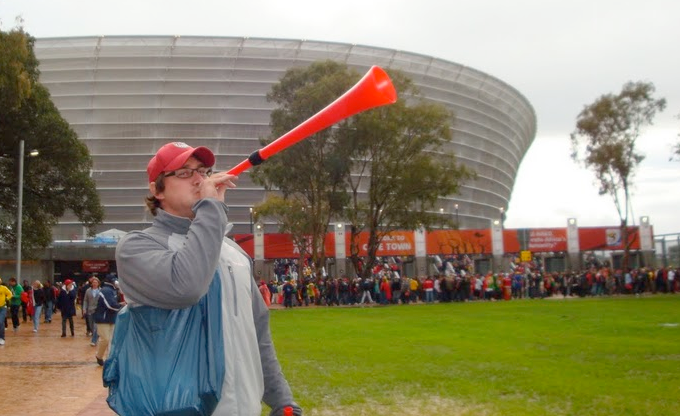 Josh "Frankenstein" Eha breaks off some South Africa 2o1o knowledge for Kit Watch:
Some things I've learned:
The townships are where life is cheap but as vibrant as I have ever witnessed. They don't celebrate 4th of July, they do this EVERY SUNDAY all day long.
Braai= barbeque and impala tastes better than springbok tastes better than kuduu.
Everyone thinks the Uruguayans are cheaters and Ghana should have gone on but I know better. "That's soccer, baby."
The Nigerians here are the gangsters. Glad I didn't know that when we went out celebrating their win.
Mexicans are awesome with their sombreros and lucha libre masks.
Spain plays the most beautiful ball, thanks to Xavi and Iniesta in the middle. I hope they finish the job.
lakkar = awesome
Amarula tastes like a white russian. I did a taste test with the bartender in Outshloorn.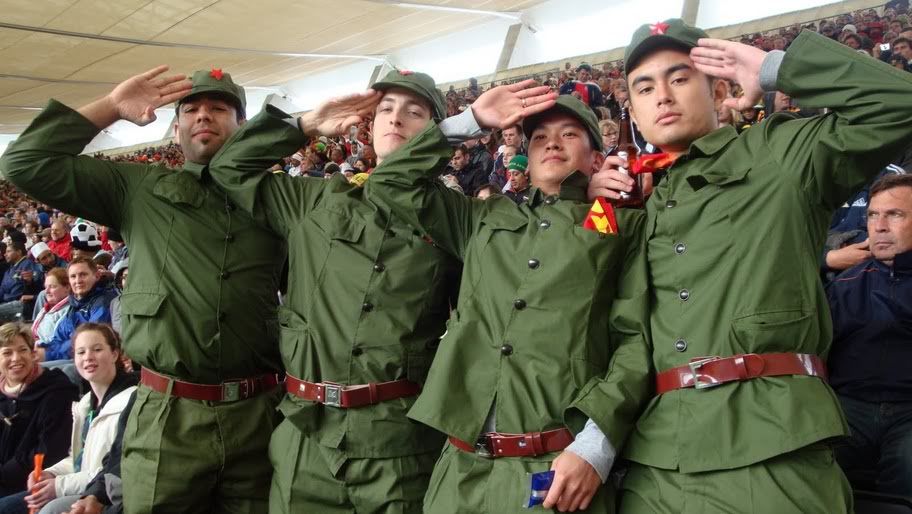 "I think the Korean [DPR] Army should be a star feature in Kit Watch."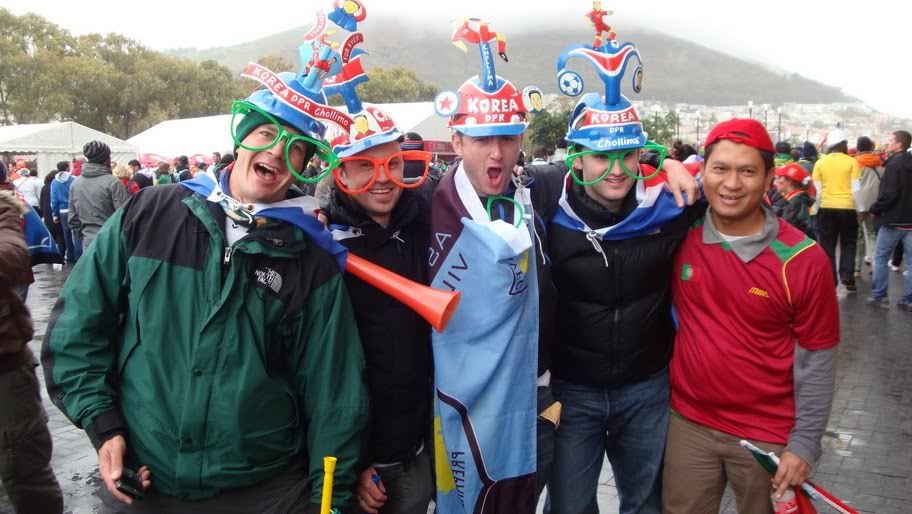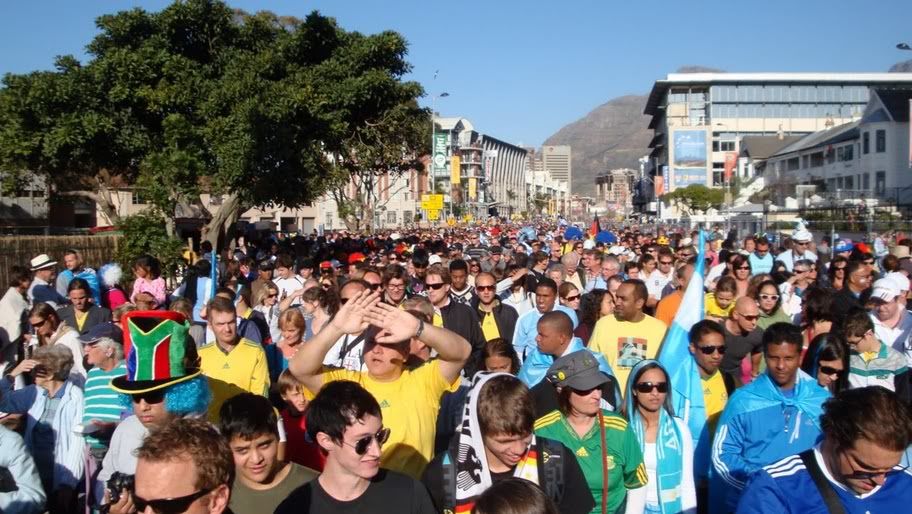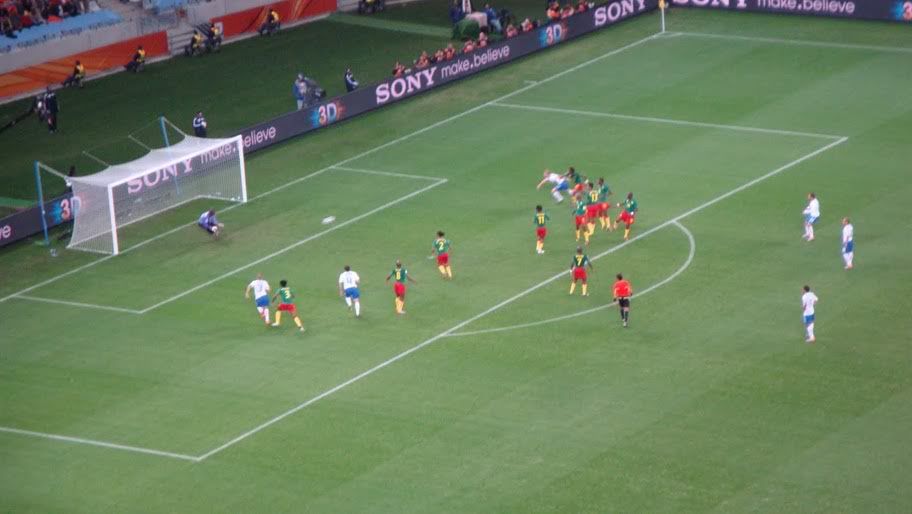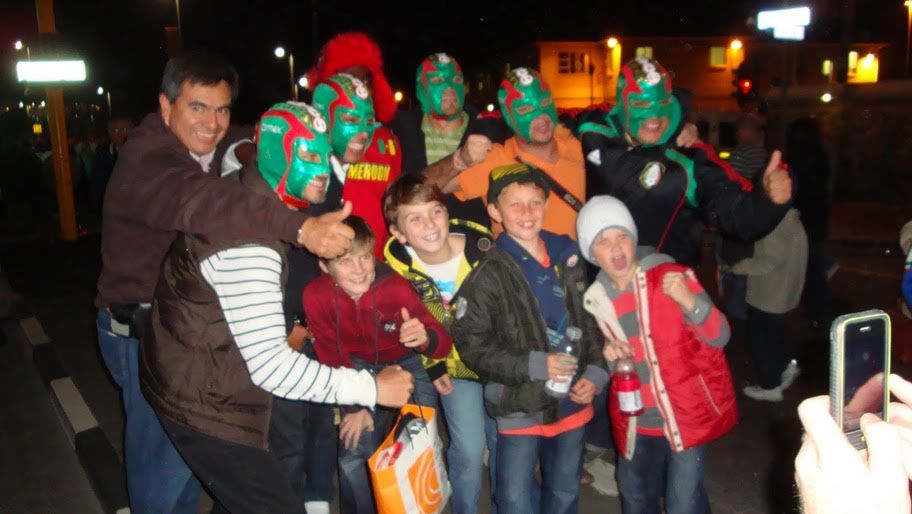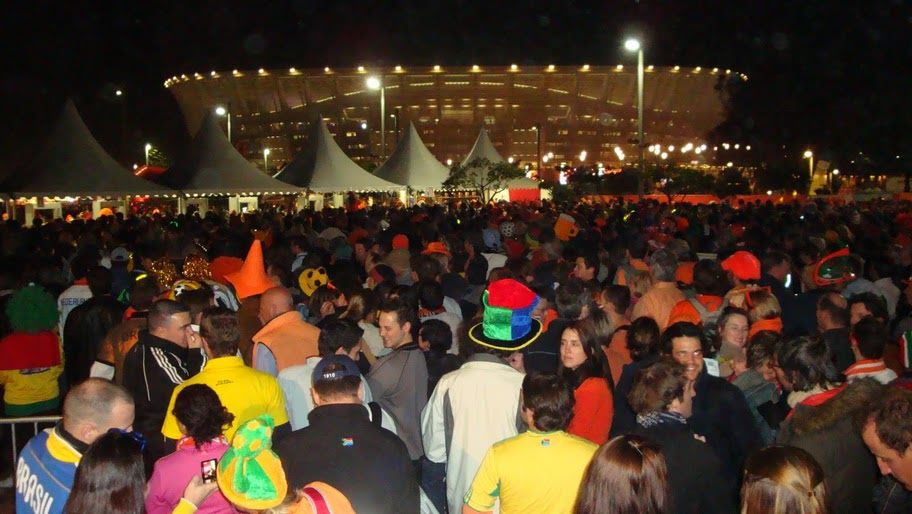 Fantastic shot, Eha!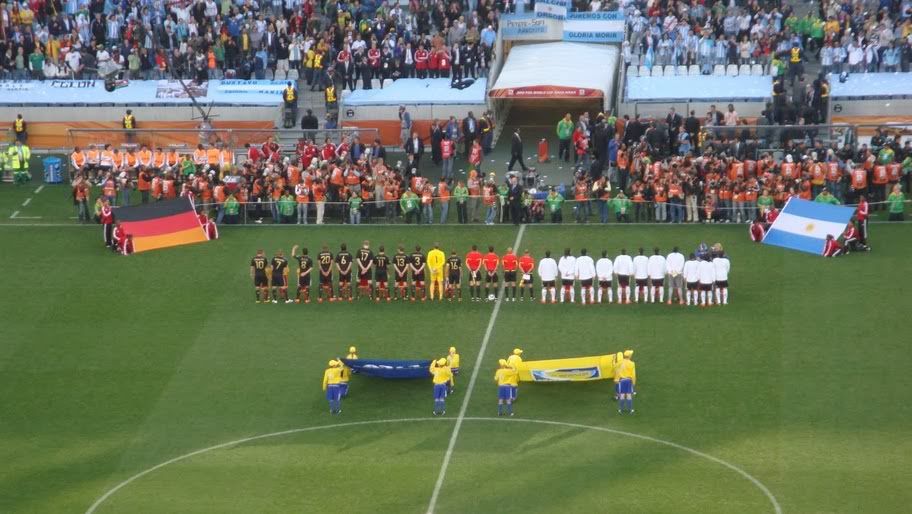 Dazed and confused...