Josh Eha from Rustenburg: "2 hour plane ride. 3.5 hours of crazy traffic on a two lane road. 4th row seats at the 18 yard line. 1 hell of a game. 1 overtime goal that stabbed us through the heart. There were some great fans and good fun to be had all the way around. I even got to congratulate the Ghanean team in person while on the hunt for a late night 'Perkins' after the game."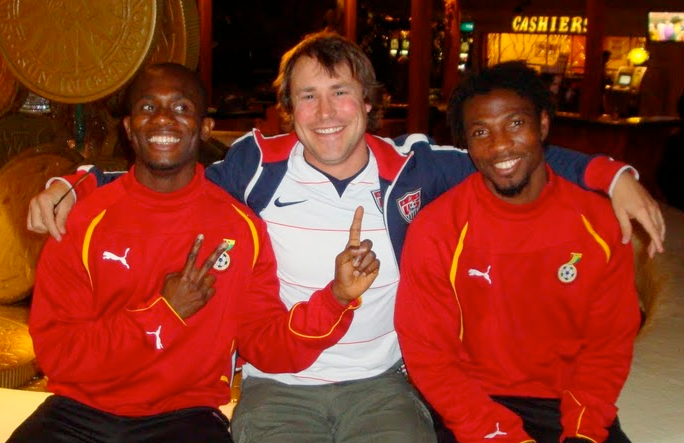 "It was well worth the effort and a nail-biter yet again. We were one of the more exciting teams to watch, coming from behind every single game. I've been getting some proper Euro props for our fight and tenacity."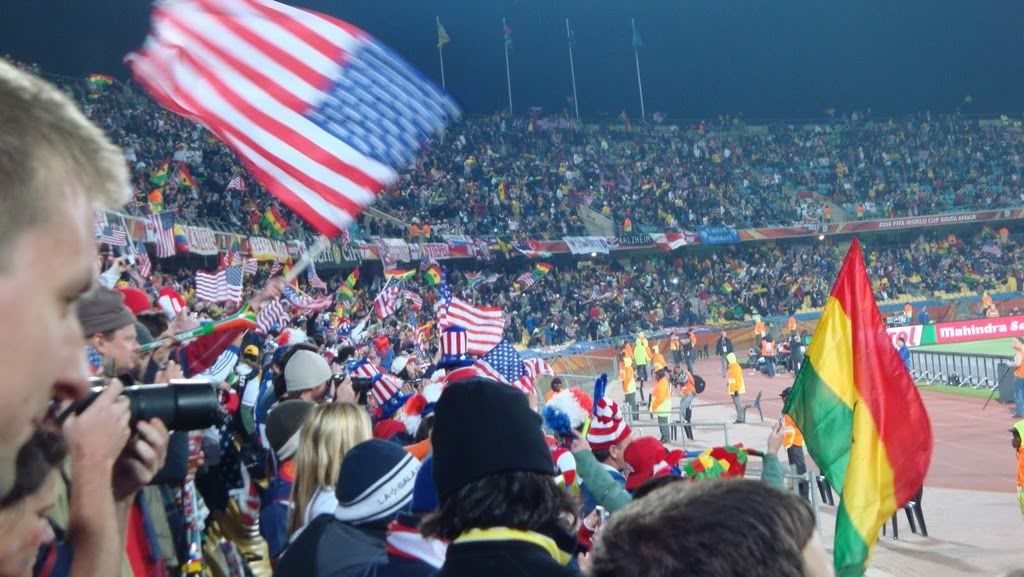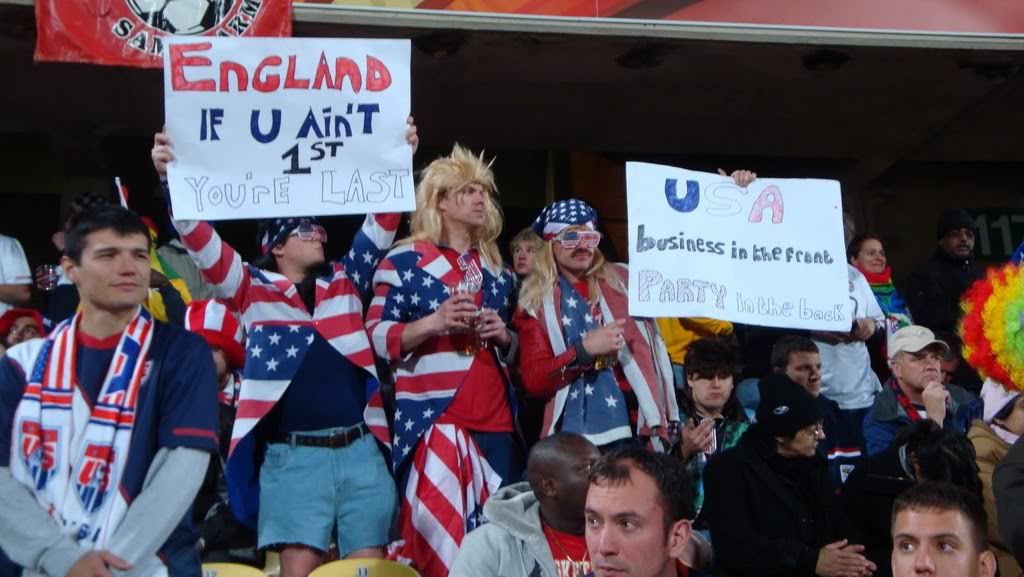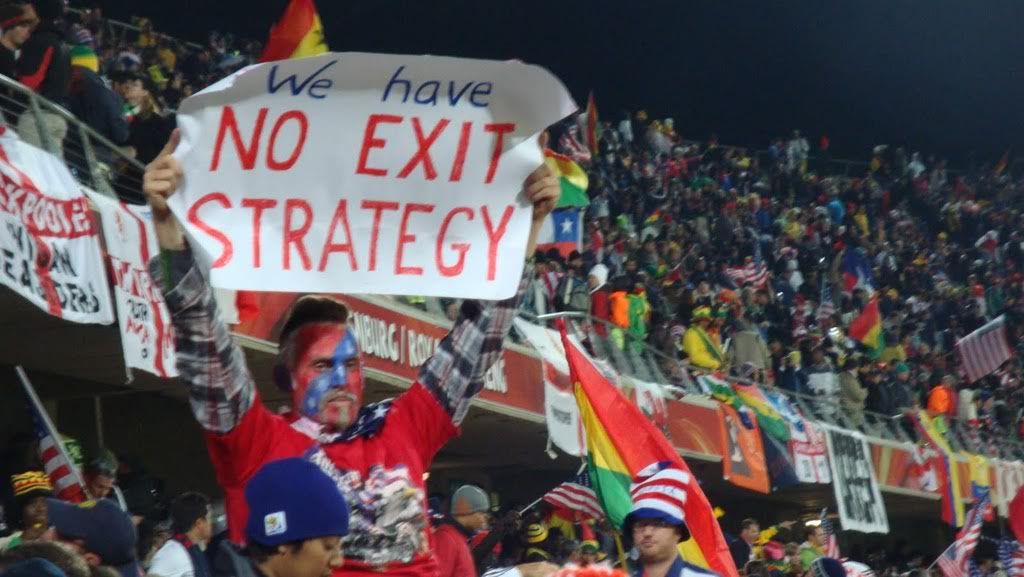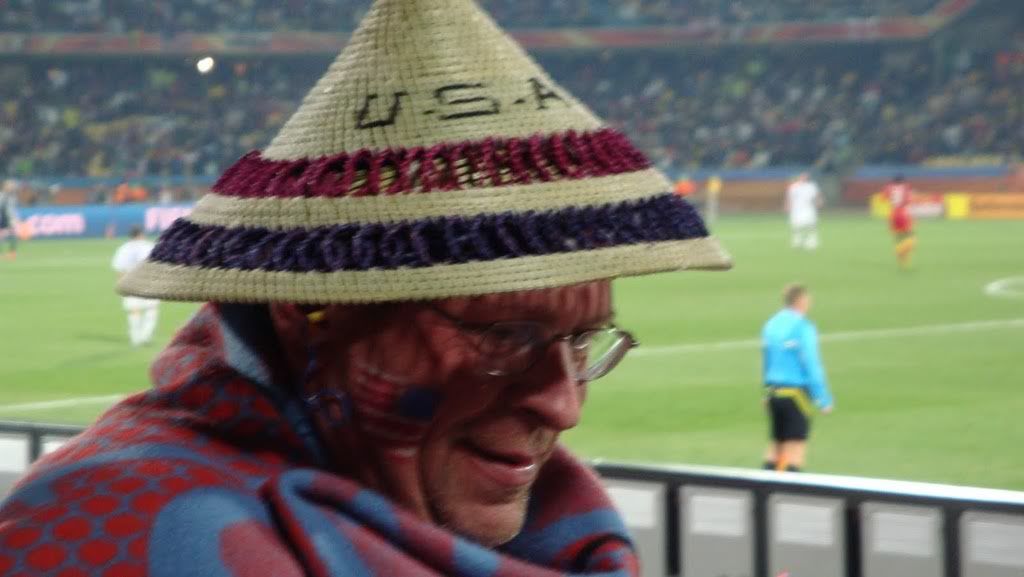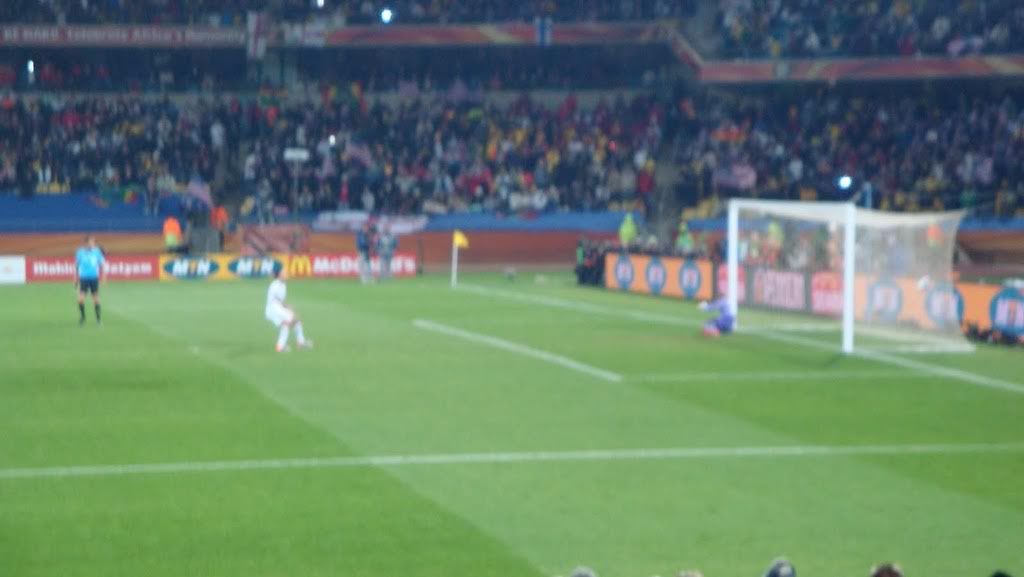 1-1!!!!!!!!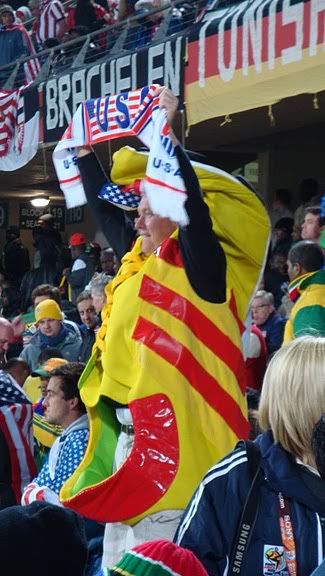 "We can hold our heads high in the world soccer community. I still get pats on the back congratulating us on our come-from-behind yanks! The Ghana game was a great adventure..."