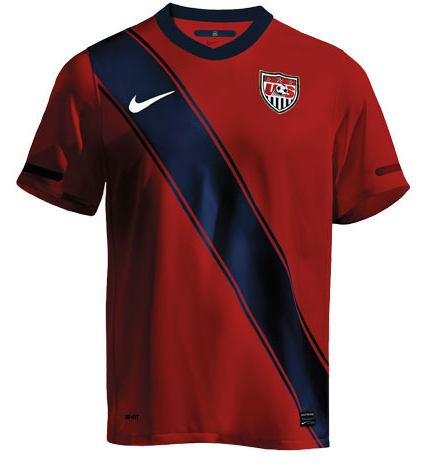 from
U.S. Soccer:
"Designed by Nike, the creation of the red national team kit was driven by consumer demand and completes a trio of jerseys, each representing one of the three colors of the U.S. flag – red, white and blue. With the same design as the white home kit and the blue away kit, the red version includes a blue sash and blue trim."
"In a campaign called '#RedAllOver' U.S. Soccer and Nike provided fans with the opportunity to write a new motto that will be featured on the U.S. Men's National Team's new red uniform. Fans had five days to submit their motto on Twitter. One motto will be chosen and embroidered on the sleeve of the players' uniforms they will wear against Argentina tonight 3/26/11."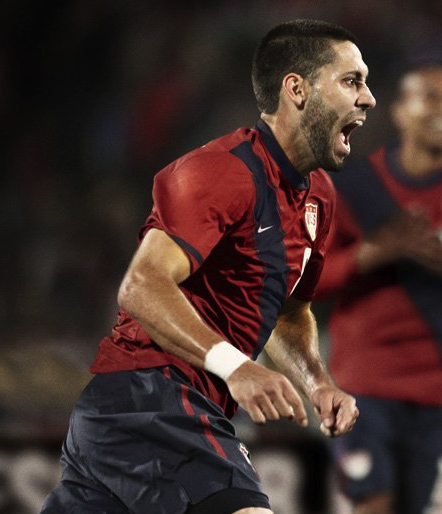 Dempsey seems excited. This shirt is not a new design and does not deserve any special roll-out. It's tired. It's a gimmick shirt. The "sass" should have white trim. All in all, a disappointment.