Wolfsburg
celebrated their 1st Bundesliga title in 2oo8/2oo9. Couldn't have happened to a nicer looking kit! Looks like the beautifully simple strip helped inspire them to the title.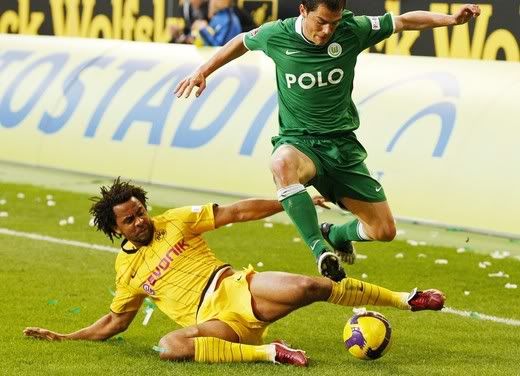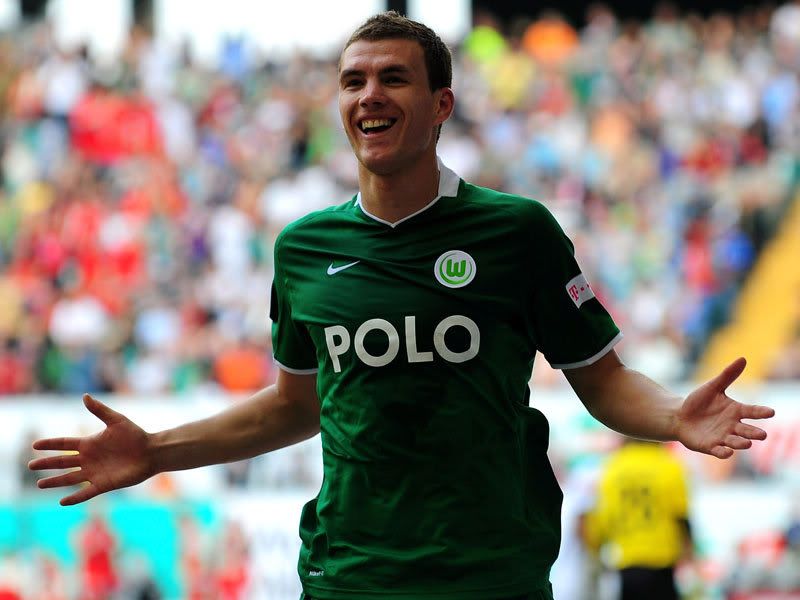 "How the club became green and white-
The local youth trainer at the time [1946] was a man called Bernd Elberskirch, who had ten green coloured jerseys at his disposal. Bed sheets donated by the public were sewn together by wives to make the shorts to go with the shirts. The fact that not only the club stuck with green and white as their club colours, but that the town also adopted the colours, makes every VfL fan proud to this day!"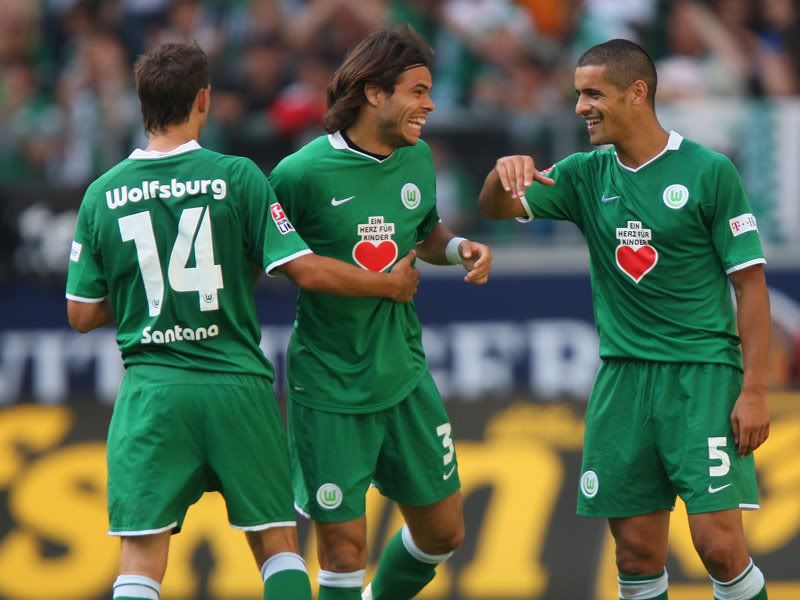 Like Barcelona with Unicef, Wolsfburg traded the Volkswagen advertising to represent the charity
Ein Herz für Kinder
"Wahooooo! Das Gebäude brennt!!"